[JC Home]
---
Escher Tile Gallery
---
Regular Division of the Plane
M. C. Escher



M. C. Escher developed the tiles shown below as the object of his study on the Regular Division of the Plane. These tiles are very cool because when you place them edge to edge, a repeating pattern is formed with interlocking figures. The background for this page was created from one. The simpler ones shown use glide symmetry. The image is translated repeatedly and Interlocks with itself like puzzle pieces. Others demonstrate both rotation and mirror symmetry. To find out more about the Regular Division of the Plane, check out the book, "M. C. Escher, Visions of Symmetry" by Doris Schattschneider.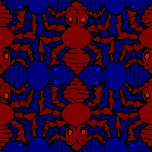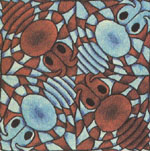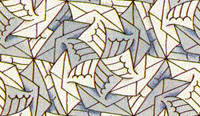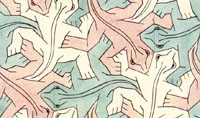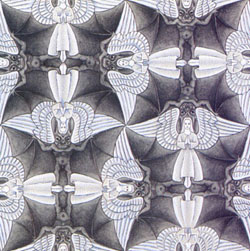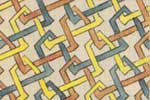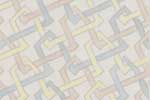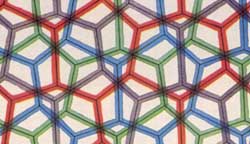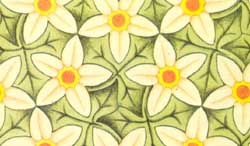 ---
Others:




---
Related Material and Links:
3D Escher with rotating shapes
Grotesque Geometry
David McAllister's Escher Collection
Hops Tiles (Hop David)
Symmetry and Tessellations Activity Links
Can You Find the Moose? (Curt Schnieder)
Spanky Fractal Data Base
---
All M. C. Escher works (C) Cordon Art, Baarn, the Netherlands.

---
[JC Home]
---